Have you always wanted to learn to play a musical instrument — specifically the cello? Then why haven't you? You are never too old to start learning an instrument. Cello lessons for adults provide a wonderful avenue for musical enjoyment and the many benefits that come from learning to play a musical instrument.
Whether you are a beginner or an advanced cello player — you are in the right place. I can help you learn new skills at any level and extend yourself and your cello capabilities as an experienced teacher in a supportive environment.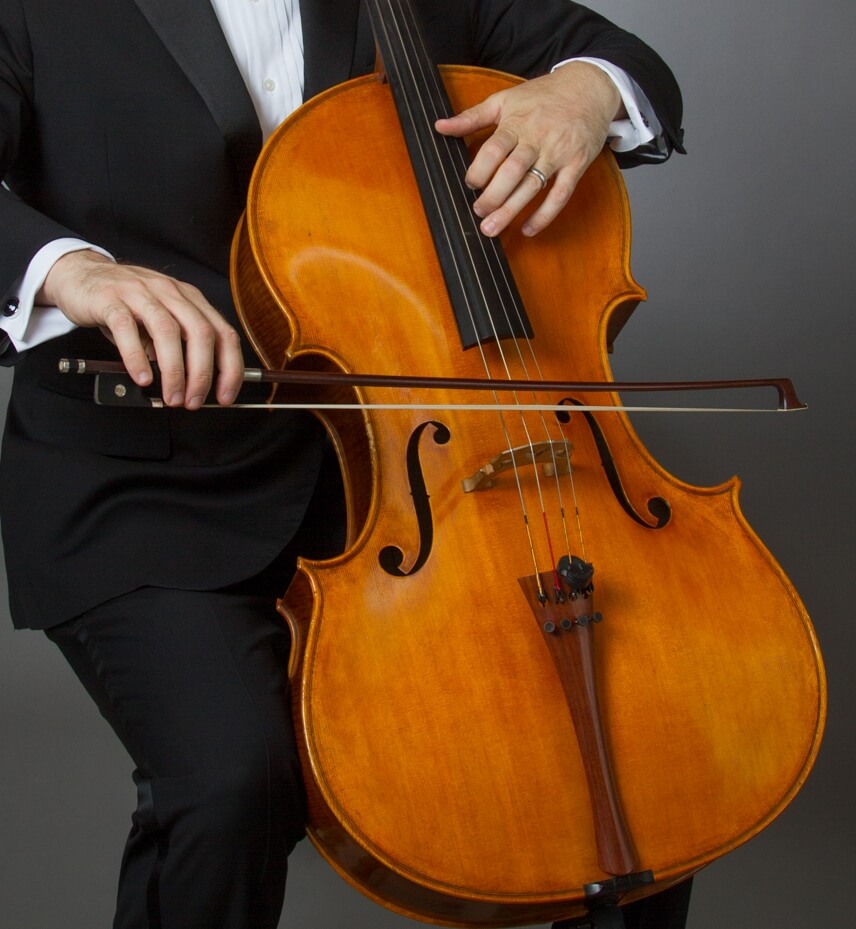 Learning to play the cello is not only a great hobby, but it's also a fantastic way to develop your mind and keep your brain active and healthy. Learning to play any musical instrument requires effort, but it is so worth it. After all, you are developing a lifelong skill. Playing the cello is an amazing life skill to learn!
I love teaching in-person lessons, but also offer online cello lessons for adults if you prefer.

"John Rasmussen is a wonderful instructor!! He is extremely knowledgeable & patient. I have a tendency the get frustrated with myself when I have trouble learning something and John is great finding new ways to explain an idea until you get it. I would recommend him as an instructor to any skill level! His passion for cello always inspires me to do my best."
— Mary S., adult student. Orange County, CA
Start Your Cello for Adults in Orange County Today! Call John
Beginner Cello Lessons for Adults
Cello lessons on a one-to-one basis with an experienced teacher, tailored to your specific interests and skill level.
You may have concerns about learning a new skill as an adult. But you can learn the cello at any age, and it is more than just an investment in learning a new skill, it is also an investment in your mental health and happiness.
Learning the cello as an adult can also provide you with a skill you can share with others. Adult learners often decide to learn the cello as a way of fulfilling a lifelong dream. This also means that they normally have more commitment to learning the cello — as they are doing it for themselves and not to please others.
However, as an adult, you will have a few more challenges to overcome than children. For instance, the financial commitment required for regular lessons. Also, due to work and family responsibilities, the available spare time you have could be limited.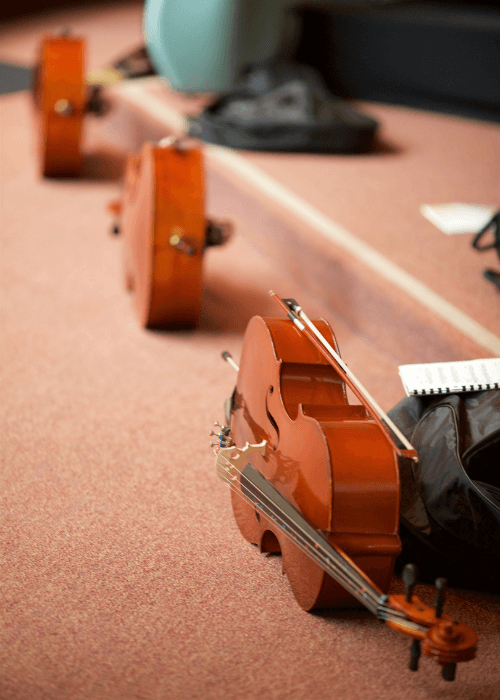 Intermediate and Advanced Adult Cello Lessons
If you are an intermediate or advanced cello player, I am highly experienced in teaching at this level. I have been a qualified cello teacher for over 20 years and this comes with a wealth of experience and knowledge.
I also had the privilege of mentoring under Irene Sharp for over 20 years. While this has provided me with the ability to teach beginner cellists the building blocks needed to get started, it has also given me the tools to teach advanced adult musicians — something I love to do.
During my time with Irene, I was fully immersed in learning the craft of teaching, the techniques and lessons needed to teach both adults and children of every level. These are the same techniques that allow me to help nurture the more advanced cellist.
All adult cello players are welcome, and you will enjoy the experience of learning or even refreshing your cello skills.
Whether you are looking for adult beginner cello lessons focusing on your favorite songs or a more classical cello experience — you will find John's cello courses for adults to be both rewarding and enjoyable.
Find Out More About Beginning Cello for Adults in Orange County Today!
Ensuring Successful Adult Cello Lessons
To ensure you are committed to your lessons and also to give you the best chance of success as a cellist, my policy for adults is as follows:
Tuition is paid each lesson or through buying lesson packages.

Canceled lessons are not credited. But if I have to cancel for any reason, of course, the lesson will be rescheduled or credited towards the next term. 

The expectation that you will commit to regular practice, daily if feasible, to ensure you make the best progress you can.

You will likely need to purchase music and books for your lessons.

If possible, try to listen to good-quality recordings of the music you are learning. This will help you to grow your musical understanding, and it also helps you to learn quicker.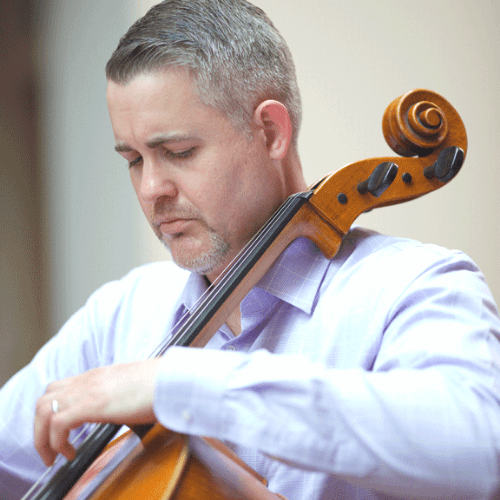 Adults, Don't Delay … Start Your Cello Lessons Today! Call John to Get Started
Can Adults Learn To Play the Cello?
You are never too old to learn to play the cello.
Adult learners have huge advantages over children — you already know exactly what you want to learn — the cello. You also have a longer concentration span and can focus on cello practice. Along with the knowledge that consistent practice will help you build your new skill quicker.
But, the best part. You can use your cello practice as time for you to relax and enjoy doing something you love.
I Used To Play Cello as a Child, Could I Start Again?
Go for it! If you have played the cello previously, whether it was five or 25 years ago, what is stopping you from realizing your dream? You may be surprised at how quickly all that knowledge comes flooding back to you. You will definitely love learning some new music pieces too.
Cello Teacher for Adults in Orange County, CA
Situated in Great Park, Irvine, Orange County, my cello studio is a short drive from Orange, Tustin, Santa Ana, Lake Forest, Mission Viejo, Foothill Ranch, Costa Mesa, Newport Beach, and Laguna Beach.
Neighboring suburbs include: Cyprus Village, Woodbury, Stonegate, Stonegate East, Portola, Portola Springs, The Groves, Northwood, Orchard Hills.
There is no time like the present! Start your adult cello lessons today! Give me a call, and we can find a time for lessons that suit you, and start your journey to being able to play the cello like a pro!
For Fun, Supportive, Encouraging Cello Lessons for Adults, Call John and Start Now!